In stock
Medium stock. Don't wait too long !
Fastest delivery: Tomorrow, 19 May, 2022 (Thursday)

Standard delivery: 23 May, 2022 (Monday)
Same day dispatch on all orders placed before 03:00 PM Mon-Fri. (*Excluding UK Public/Bank/Festival holidays.)
The 70 x 100cm profold octa box is made from a solid steel construction and uses the same top quality was and diffusion materials for a softbox to perform well, it needs to be deep, so that the light from the flash head can bounce off the reflective walls properly and end up with perfectly even light distribution by the time it reaches the diffusers.
Size: 70x100cm
Diffusers Included: Yes, Inner and outer.
Honeycomb Included: No, sold seperately.
Opening Mechanism: Umbrella Profold
Nylon Carry Case and Bowens S-fit Speedring Included.
Profold Folding Softbox | Lencarta | 70x100cm

Profold Folding Softbox | Lencarta | 70x100cm | Studio Lighting Equipment 
This ergonomically designed folding softbox folds to almost 1/10th of its size. With its Bowens S-fitting, it can seamlessly slot onto flashes such as the AD300Pro, ML-60, AD400Pro, and more! Softboxes are often considered to be the ideal tool for creating soft light because they combine the soft, diffused light effect of a shoot-through umbrella with the more controlled, directional (but harsher) light of a reflective umbrella. But traditional softboxes do have a major disadvantage, because, when used in the home or when they are transported, they need to be taken apart and reassembled, which can be very time-consuming and sometimes difficult. 
The Lencarta Profold comes with 

4 carbon fiber rods

, capable of bending and 

withstanding an extreme amount of pressure.

With a

 Square design

, the 70x100cm is able to provide smooth and even lighting effects when shooting.
The Lencarta Profold comes with everything you need

 to be included

, such as a 

portable bag and

 

inner and outer diffuser

With an 

umbrella opening mechanism

, the softbox is ready to go within seconds. Simply slot up the umbrella rod and when you're done, unleash the latch to flatten.
---
The Main Features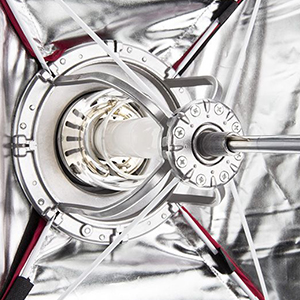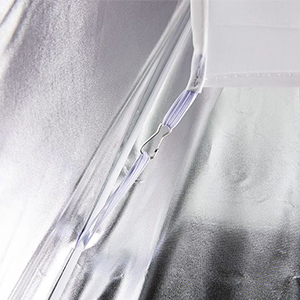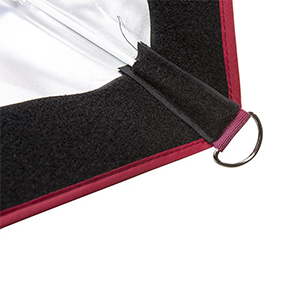 Umbrella Opening Mechanism
The Profold System features the standard with an umbrella opening mechanism. This allows the softbox to fold and open in seconds. This allows it to be incredibly practical, portable, and good to swap out during shoots.
Silver Reflective Surface
The UV-Coated silver reflective surface allows the light to bounce and create soft and even lighting effects across its whole face. This allows for reliable lighting exactly when you need it.
D Rings
The D-Ring allows for you to tie down the softbox, one of the unique points of the softbox. This means should you be taking the softbox to a particularly windy beach, you can simply tie it down to keep your flash safe!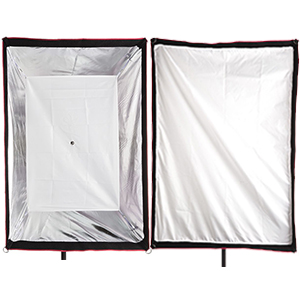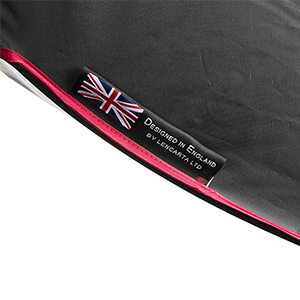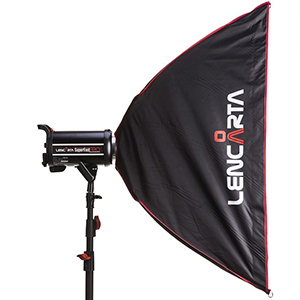 Included Diffusers
The included inner and outer diffuser is made from high-quality stain-proof material. This means you can use paints and power and rest easy knowing it will wash off. This softens the light and creates a more natural feel.
Made By British Photographers
The Profold Range is designed by Photographers for Photographers. We understand the need for perfect lighting whether for photography or videography. We are one of you!
Bowens S-Fit
The Bowens S-Fit modifier allows you to seamlessly connect the softbox to your Bowens, Lencarta or Godox Witstro lighting. Unless specified, no adapters are necessary! The speedring is also interchangeable!
---
Specifications
| | |
| --- | --- |
| Brand | Lencarta |
| Model | Profold 70x100 |
| Size | 70x100 |
| Inner Surface | UV-Coated White |
| | |
| --- | --- |
| Mount Type | Bowens S-fit Mount |
| Depth | 53cm |
| Weight | 1.25kg |
| Compatibility | Godox AD200, AD200Pro, AD400Pro, AD600Pro, AD1200Pro, S2 Mount, STR-1 Mount, Lencarta SmartFlash, SuperFast Pro and more... |
---

Lencarta In House Repair Centre
At Lencarta, we know how important it is to provide the best after-care and customer service. That is why we are proud to boast our very own in-house UK repair centre that is available to anyone needing a repair.  Find out more here
More Information

| | |
| --- | --- |
| Brand | Lencarta |
| Softbox Shape | Rectangle |
| Softbox Type | ProFold Softboxes |
| Speedring Fitting | Lencarta / Bowens S-Fit |
1 x Softbox 
1 x Inner diffuser 
1 x Outer diffuser 
1 x S-fit speedring (fitted)* 
1 x Carry bag
Customer Questions
Can I use a ring light for newborn photography?
Yes, ring lights are great for newborn photography as they are super easy to use and can work with any camera including a smartphone
Can I do newborn photography at my house?
Yes, you can do lots of newborn photography in your home. One of the benefits is you will already have lots of gifts and outfits from family and friends so will have an unlimited amount of props to use!
What lighting equipment is best for my smartphone?
You can use any continuous lighting in our store, but it depends on your budget. If you are wanting something less expensive then our ring lights are great for quick and easy solutions. More powerful continuous lighting is fine for older babies, but can be too bright for newborns.
Do I need a lot of power in my lighting?
You can use both natural lighting when shooting at home and fill this with a little bit of continuous lighting to help create a natural lighting effect. You don't need powerful lighting but if it's very bright outdoors it can help to pull the curtains.
What is the best ring light for Newborn photography on a budget?
We have our own 10-inch ring light which is perfect for newborn photography and smartphones. These also come with small stands which are great as normally you want your newborn to be close to the floor for safety reasons.
How many lights do I need?
It really depends on the situation and how much natural light you want to use. In most cases, one light source will be enough for your newborn shots however if you have 2 lights this can produce more creative lighting effects.
Delivery Information
Lencarta makes every effort to get your order to you as soon as possible. Regular orders for in-stock items placed on business days before 3:00 PM and dispatch the same day.
UK Delivery Summary
| | | | |
| --- | --- | --- | --- |
| Shipping Option | £0.00 - £49.99 | £50.00 - £149.99 | £150.00+ |
| UK Standard 2-3 Working Days | £4.99 | £2.99 | FREE |
| UK Next Working Day | £7.99 | £5.99 | £4.99 |
| UK Next Working Day Pre-11am | £14.99 | £17.99 | £14.99 |
| UK Saturday Delivery | £21.99 | £24.99 | £21.99 |
---
International Delivery Summary
Shipping Option
£0.00 - £49.99
£50.00 - £149.99
£150.00+
International Standard Delivery
£18.99
£21.99
£18.99
International Expedited Delivery
£25.99
£28.99
£25.99
International Air Delivery
£41.99
£47.99
£41.99
Order processing and more.., click here.
---
Returns
Any item may be returned within a 30 day returns period, starting from the day the goods are marked as 'delivered' by Lencarta's courier. Any and all goods must be as new and in a fully working, saleable condition. For Exchange queries, please get in contact with a member of our fantastic team who can help you!
For more informations about Returns, please click here.