Please Note: These bags are not sent pre-filled
Even with the most stable and secure light stands, large and heavy light shapers or boom arms can tip the balance to a point no one really wants to be at which can potentially cause damage to your equipment. By using this large light stand counterweight bag, you can add a counter balance to keep your stand standing strong and stable. Keep your equipment extra safe with this important accessory and have peace of mind during your shoots.
Material: Woven Nylon
Size: 22.5 x 23cm
Colour: Blue and Reflective Silver
Weight: 100g (Counter-weights not included)
Includes 2 Bags
Pack of Two Lencarta Heavy Duty Sandbag Photography Studio for Light Stands, Boom Arms, Century Stands

Pack of Two Lencarta Heavy Duty Sandbags For Light Stands, Boom Arms, Century Stands
Please Note: These bags are not sent pre-filled
Whenever you are on a set and are using heavy gear, the risk of your light stands tipping over and causing damage is always a big problem. This is something that you would want to avoid as you do not want any damage done to your kit. These high quality heavy duty sandbags are perfect for use in the studio or on location to help stabilise and protect your lighting equipment. These sandbags are constructed and woven with a thick material that prevents breakage and seam ripping. This also means that no matter the weight put in the sandbags, it will be able to support it without risking any damage to the bag itself.
The Features
Made with a thick fabric
Woven with a thick material to prevent the seams ripping or breaking
Use any weights you want
Add stability and support to any light stand or boom arm
---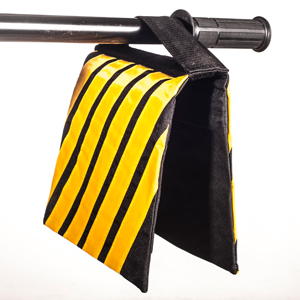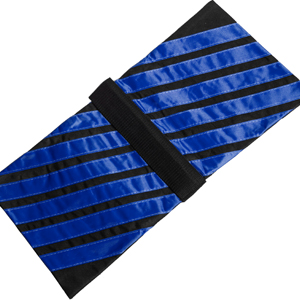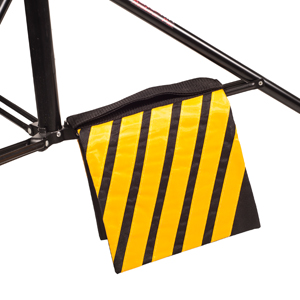 Added Protection For Your Equipment
Add protection to your kit with these heavy duty sandbags which are useful both in studio and on outdoor shoots. Ensure that your kit is safe from anyone accidentally knocking over your stand or any harsh wind that may blow over your equipment.
Constructed With Heavy Duty Material
These highly professional sandbags are woven with a thick nylon material to prevent the seams ripping or breaking.
Easy to Use
These sandbags are very simple and easy to use. For normal light stands, simply place the sandbag inside the legs of the stand. For C-Stands, place the sandbag on the highest leg so that the weight of the sandbags would be focused on pushing the stand down.
Specifications
| | |
| --- | --- |
| Material | Woven Nylon |
| Size | 22.5 x 23 cm |
| Weight (No weights included) | 100g |
| Colour | Blue and Reflective Silver |
---

Lencarta In House Repair Centre
At Lencarta, we know how important it is to provide the best after care and customer service. That is why we are proud to boast our very own in-house UK repair centre that is available to anyone needing a repair. Find out more here.
2x Lencarta Large Heavy Duty Light Stand Counterweight Bag