This extra thick pure cotton product creates a high quality background in a seamless sheet. It has been weaved from raw yarn which meets Lencarta's high quality requirements. The extra thick material helps to prevent light leaks whilst also providing a sharp pure white and crisp backdrop catered to your studio uses for a high key effect. This product is designed to be crease resistant and washing machine friendly.
Crease Resistant

Smooth and Taut Drape

Great for High Key Photography

Pure Bleached White

Comes With A Free Complimentary Plastic Zipped Carry Case
Extra Thick 100% Cotton Muslin Background | White | Lencarta | 3 x 3m

3x3m White Cotton Muslin Background
This extra thick pure cotton muslin background has been weaved from raw yarn in order to meet Lencarta's high quality requirements. The extra thick material prevents light leak and provides a crisp white backdrop to your photography or videos.
The background has been bleached absolute white, enough to match white paper making it a crisp and sharp pure white. White backgrounds are typically used in studios for a high key effect. Use with lighting gels and a backlight to create a variety of colours and gradients.
100% cotton muslin with a thick and heavy weave creates a high quality background/backdrop in a seamless 3 x 3m sheet that has been designed to be crease resistant and easy care, machine washable allowing for easy and quick cleaning to maintain the pure white colour of the bleached white background.
---
The Main Features
Crease resistant, seamless one piece background
Smooth and taut drape
Fully hemmed around all edges
Hanging pocket for instant pole fixture, designed for use with the Telescopic Background Converter
Machine washable, with laundry label attached
Great for high key photography
Pure bleached white, as white as white paper
Comes with a free complimentary plastic zipped carry case
---
The Main Features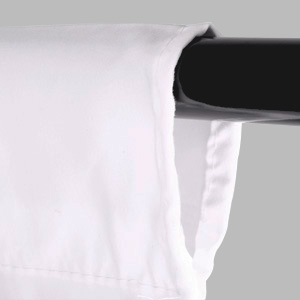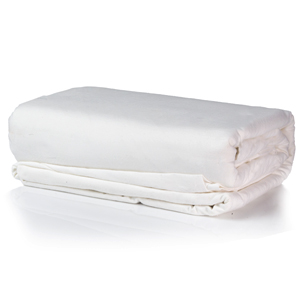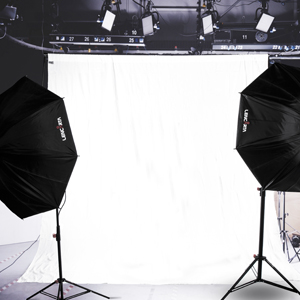 Reinforced Loop
The Lencarta Profold backdrops feature a reinforced loop built-in to the cotton muslin. This allows the fabric to undergo extreme weights before eventually giving away from their stitching's. Designed for the heavy duty videographer or photographer, the loop can swing around most crossbars.
Wrinkle Free
The backdrops as standard are wrinkle-free due to their carefully hand-folded technique. We understand that the backdrops can be thrown to one side and eventually produce wrinkles. Fortunately, the backdrop can be steamed to reduce the amount completely back to as good as new.
Portrait/Product Photography
Say goodbye to those busy backgrounds with paper rolls. Create beautifully shot portraiture with a dark, professional backdrop, a colourful montage of group shots or a slick and smooth pure white elegant flow with your work. The possibilities are endless.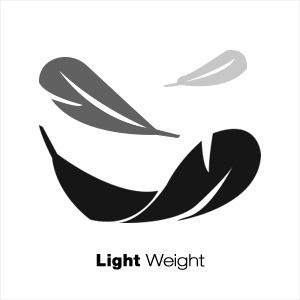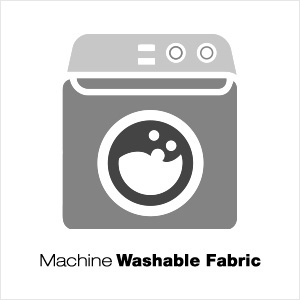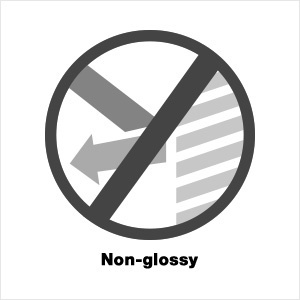 Light Weight
The fabric of every background is designed to be lightweight to fit onto even the most feeble background support systems.
Machine Washable
The background is completely machine washable and washing instructions are included in the packaging.
Non Glossy
The fabric is made from a non-glossy material meaning you will see no reflections or fuzz on your keying.
---
Easy To Use:
Designed to be as easy as possible to use, the seamless white background has been designed with a hanging pocket, allowing you to slide in the optional Telescopic Background Converter which allows you to quickly construct a rigid and strong background support system. The background has been fully hemmed along all edges to help protect the backdrop from fraying and tearing, extending the backgrounds life as a high quality product that fits your needs.
Washing The Background
Machine wash in cold water, wash like colours
Use only non-chlorine bleach if you feel bleach is necessary
Tumble dry on a low heat
Avoid ironing the background as this can tend to leave shiny areas. To remove creases see the below instructions
Removing creases
Lightly spray the background with water, a plant sprayer is ideal
Leave to hang for a few minutes before use
Steam can be used if you feel necessary
Specifications
| | |
| --- | --- |
| Height | 300cm |
| Width | 300cm |
| Colour | White |
| Material | Cotton Muslin |
| Brand | Lencarta |
---

---
Lencarta In House Repair Centre
At Lencarta, we know how important it is to provide the best after care and customer service. That is why we are proud to boast our very own in-house UK repair centre that is available to anyone needing a repair. FeiyuTech products bought from us come with a 2 year warranty included! Find out more here.
What's In The Box?
1 x 3x3m White Background
1 x Plastic zipped carry case
&nbsp&nbsp Frequently Asked Questions and Answers
---
&nbsp&nbsp Ask a question